MaxCoil - Visco-Elastic Memory Foam Contour Pillow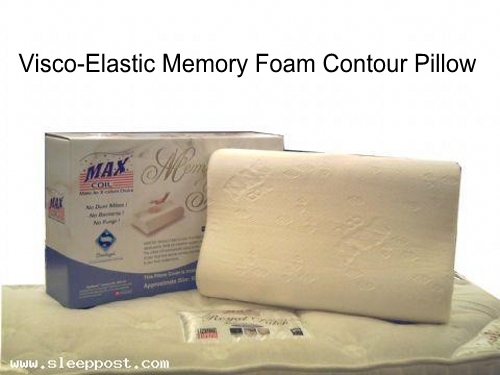 No Dustmites ,No Bacteria, No Fungi
Firmness: 2/10 (Comfort Soft)
Delivery Lead Time : 3 - 4 Working Days
Max Coil Visco-Elastic Memory Foam, is developed by NASA for maximum support during space flight. This material is temperature-sensitive and has an ability to rebound quickly and return to its normal shape. This helps to improve the quality of sleep and thus resulting in a better quality of life.

›› Select Size
Bedding & Accessories ::
Can't find the size you need? No worries, just call Mike at 97645063 or email
mike@sleeppost.com
to enquire on the measurements you need.
click here for Terms & Conditions
›› Add to Cart
Selected Size :
Bedding & Accessories : 60cm x 38cm x 13cm